Your first platform
For a bright generation

Learn Today ...
Lead Tomorrow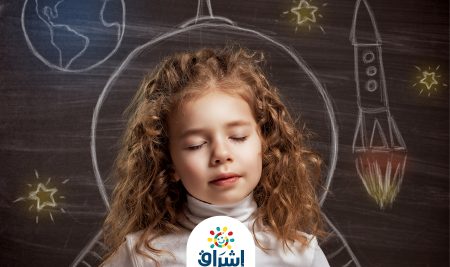 المقدمة: الإبداع مهارة تساهم في أن يصل الإنسان لآفاق واسعة وإنجازات عالية في حياته . • تجعله أكثر قدرة على مواجهة الواقع وتحدياته . • تسلحه بأسلحة النجاح التي تجعله يتميز ويختلف عن الآخرين . المحتويات : 1- ماهو الإبداع …
Read More
Get to know Eshrak experts and gurus
Certified trainer from the General Syndicate of Trainers of Human Development.
Diploma in Learning Difficulties, Faculty of Education, Ain Shams University.
- Diploma in modifying children's behavior, Faculty of Education, Ain Shams University.
- Diploma in addressing the Faculty of Education, Ain Shams University.
- A general educational diploma in the Faculty of Education, Sadat University.
- Director of Our Academic Center, October.
12 years of experience in the field of training.
Preparer of skills development and self-development programs.
- I trained more than 15 thousand children, ages 4 to 15.
- Behavior modification and learning difficulties specialist certified by Ain Shams University.
Abdullah Mahmoud

Learning skills advisor - Certified trainer for memory and speed reading skills - Busan International Foundation in London. - Certified Positive Education Teacher - American Association for Positive Education. Certified Dyslexic Diagnostic Trainer - Black Ford Center, London. Certified NLP Practitioner - American Neuro Linguistic Programming Association.
Reham Samir
CEO at Thimpress

Personal building, skills development and arts trainer. Executive Director of Ishraq Consulting and Training. BA in Specific Education - Art Education - Cairo University. She holds a Diploma in Creative Educator - American University. Child Trainer Training Diploma TOCT. Mind maps course in the Holy Quran. Training of more than 1000 children on educational curricula and programs and building character, such as perseverance and responsibility in several international schools and nurseries. Training of more than 3000 children in various skills and handicrafts. Prepared and designed more than 50 educational programs and curricula. Diploma in Graphic and Diploma in Motion Graphics of the Russian Cultural Center.
Khadija Matar
WordPress Developer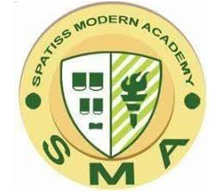 Spats School
There is always something that deserves thanks, and the grace is connected to thanksgiving and thanksgiving is related to more, and more will not be cut off from God until the thanksgiving ceases from the servant I thank all those in charge of preparing Nouri's distinguished curriculum and conveying thought and message with this creativity, joy and pleasure. This curriculum was a turning point in changing the concept of typical recitation to more understanding, memorization and creative and interesting thinking for adults and children. It was a more than wonderful experience in teaching this curriculum that I was pleased with. And my team .. It is our duty to extend our thanks and appreciation to you Mr. Iman Hussam El-Din A follower of religious education and the Holy Quran At Spats Modern Academy School - Arab Republic of Egypt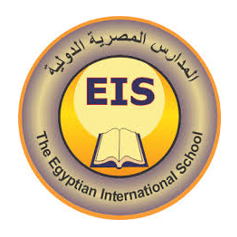 Egyptian International Schools
Very happy to train with Shams, Badr and Haqiqi team It was a great training and great coaches Mr / Shaima Khater Head of Kindergarten Department Egyptian International Schools - Arab Republic of Egypt
El Nozha Language School
Shams and Badr team is influential and effective with children, and our children are having a lot of fun with you and always waiting for you .. Thank you Mr. Latifa Al-Maghribi Officer of the Nest Academy for Activities at Al-Nozha School - Arab Republic of Egypt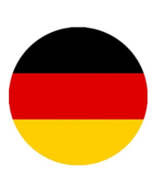 Peace House Center
We would like to thank you very much for this Nuri approach. Three months ago, we started the curriculum. The teachers are happy with it, and the children and parents are engaged with the household tasks. And Nuri bag facilitates teamwork among children with the various tasks that Which makes the lesson more enjoyable and active. And each teacher keeps her fingerprint Special in the delivery of information to the child. Well parameter guide provides a plan Good for the teacher and comfortable, especially by adopting a short surah or breaking up the surah. God bless you and us in serving the Book of God Almighty and make it in the balance of us all ... Mr. Ola Khatib, Director of the House of Peace in Amania.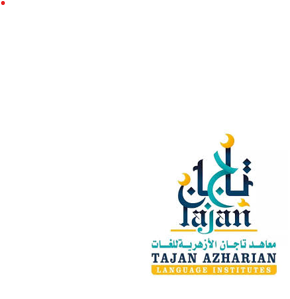 Tajan Azhar Institutes of Languages
Thank you, Shams and Badr, the distinguished team, wonderful programs that enriched our children. Distinguished trainers with high training skills and competence. Mr. Rasha is the supervisor of the science department at Tajan Al-Azhar Institutes - The Egyptian Arabic Republic
Montessori Academy
May Allah reward you, really, the books are wonderful and organized, the children will enjoy Share and activities very God bless. Mr. Amal Mohamed Moataz - Arab Republic of Egypt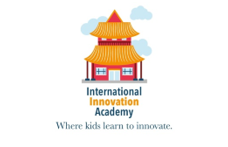 Innovation international academy
I was honored to host the Shams and Badr team in my nursery, and my children attended with them and implemented more than one program .. Thank you you contributed to building the personality of our children .. Thank you to every member of the team working from his heart, Faisal to the hearts of children .. Thank you because you are different and you helped us a lot in teaching our children how to be different Distinguished by their morals and religion.